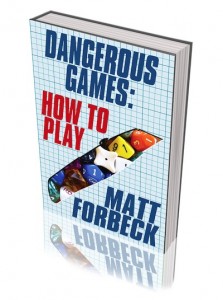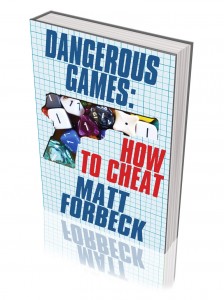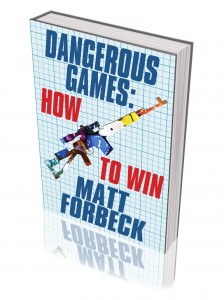 To celebrate Gen Con this week, I'm putting all three of my Dangerous Games novels on sale for only $2.99! That's $2 off each. If you grab all three installments in the trilogy, that comes to $8.97, for a total savings of $6.
They're on sale right now through the Buy Direct and DriveThruFiction buttons on my site. It'll take a while longer for the sale to filter down to the other sites, like Amazon, Barnes & Noble, and iBooks, but it should reach them soonish.
The Dangerous Games books are each set at Gen Con (the largest tabletop gaming convention in the world) and tell the story of Liam Parker, an aspiring game designer who stumbles into a murder investigation on his first night at the show. How to Play is a murder mystery centered around that killing. The sequel, How to Cheat, is a crime novel that centers around the fallout from the previous year's murder. The finale, How to Win, blasts all the doors off for a full-on action story. I call it Die Hard meets Gen Con.
The books are littered with scores of tabletop industry personalities, both as characters and victims. I've been involved in the industry for thirty years now—this will be my 33rd Gen Con in a row—and I wanted to peel back the curtain to show you just what it's like to be involved in such a vibrant and fun community based on entertaining your friends around a table. Well, with a bit more drama than the show has ever had in real life, of course!
Allen Varney, who is also the first murder victim in How to Play called it "a blood-soaked love letter to Gen Con." That's as good as anyone's ever put it.
Take advantage of this deal and join me at Gen Con, at least in the pages of my books. If you can make it there in real life too, be sure to say hi. At Gen Con, we're all gamers—and not murder victims!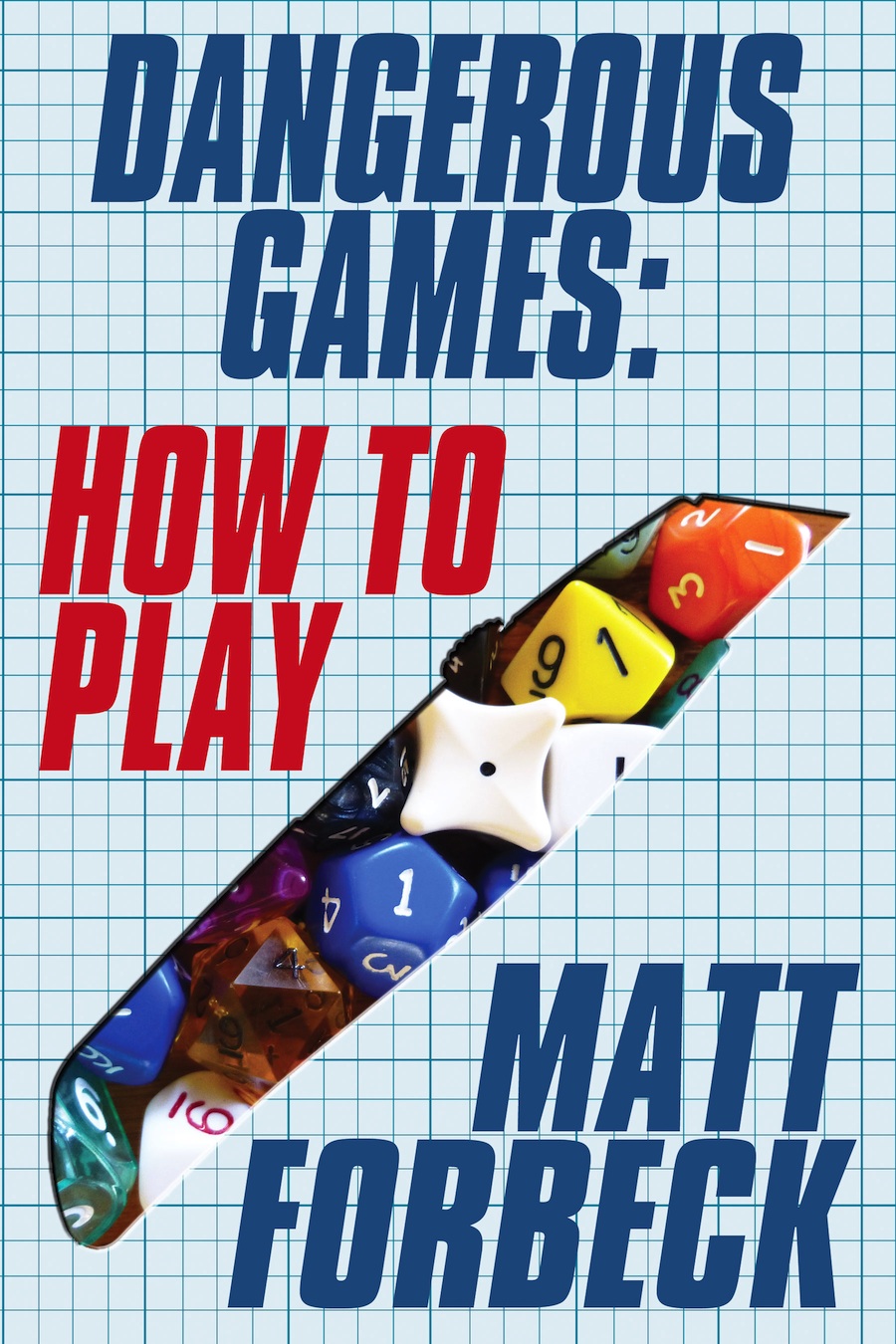 Dangerous Games: How to Play
Murder comes to Gen Con, the largest tabletop gaming convention in the world, and this time it's no game. After stumbling over the body of a famous game designer, it's up to Liam Parker to figure out who killed the man and—more importantly—why.
Download Sample Chapter
Overview
Welcome to the Big Show!
Once a year, the greatest tabletop gamers in the world descend upon Indianapolis for Gen Con — the Best Four Days in Gaming — to play games, see friends, and have fun. They play things like Dungeons & Dragons, Magic: The Gathering, Warhammer 40,000, Settlers of Catan, Munchkin, and everything else they can get their hands on. Mostly the competition is friendly.
Sometimes it is not.
When a world-famous game designer turns up murdered at the convention, Liam Parker — the young game designer who stumbles across the body — makes it his quest to figure out who killed the man, and why. In the end, Liam must figure out the rules of this most dangerous game fast — or risk losing his life.
Other books in"Dangerous Games":