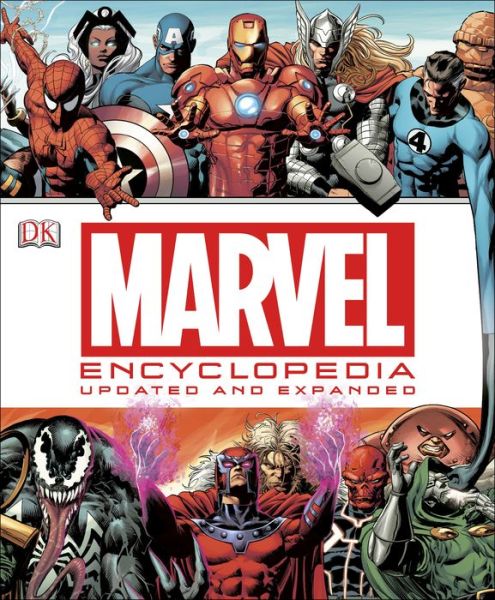 The lavishly illustrated 2014 edition of The Marvel Encyclopedia (which I also revised for 2009) features a huge amount of all-new material sure to satisfy any Marvel fan. This book reached the New York Times bestsellers list in December, 2014.
About the Book
Timed perfectly with Marvel's 75th Anniversary, the New York Times-bestselling Marvel Encyclopedia is now fully revised, extended, and updated for 2014.
Bring the Marvel Universe home with this all-inclusive encyclopedia detailing little-known facts and information about the iconic Marvel characters. This essential tome has been fully updated with 32 additional pages.
Created in full collaboration with Marvel Comics, the revised pages of The Marvel Encyclopedia now feature new entries on the latest characters and teams, updated facts on existing ones including their latest looks and storylines, and expanded entries on major superheroes such as Spider-Man, Thor, and the Avengers. Special double-page features have also been added to highlight recent major crossover events in the Marvel Universe, such as Fear Itself and the new Marvel Now series.
This edition features brand-new cover art by well-known Marvel artist Mike Deodato, Jr., and it features a foreword by Ralph Macho and an introduction by Stan Lee! Writers of the original edition included Tom DeFalco, Peter Sanderson, Tom Brevoort, Michael Teitelbaum, Daniel Wallace, and Andrew Darling.