I love getting out of the house and meeting fans and friends. My schedule for 2017 is already underway. If you wind up at any event I'm at, be sure to say stop and say hi.

Milwaukee, WI. May 26–29, 2017. 
This is a wonderful show held at the Hyatt Regency in downtown Milwaukee, the same place I stayed when attending Gen Con for many years, back when it was in town too. I should be there with my kids from Friday or Saturday through Sunday. By Monday, I'll have to be back home so a couple of them can march in their high school band for the Memorial Day parade.
So far, my schedule looks like this:
Saturday, 2 PM: Crowdfunding (a seminar about how to get it done)
Saturday, 4 PM: Writing for Worlds: Navigating IPs (a seminar with Rob Weiland)
Saturday, 6 PM: Pitching: Getting a Publisher's Attention (a seminar on how to pitch your ideas to publishers)
Sunday, 12 PM: Brave New Worlds demo.
Sunday, 2 PM: Brave New Worlds demo.
For those last two, you might have heard that I'm planning to run a Kickstarter for a second edition of my Brave New World RPG, which was first published back in 1999. Those two events will be me getting my feet wet in real time with the game system once again as I prepare for the new edition. Expect to watch me flounder my way through the old rules as I get ready for the next version. It'll be fun either way — I hope!
Be sure to come out and join us!
Indianapolis, IN. August 17–20, 2017. 
This is the show I never miss. It's Gen Con 50—and my 36th time going in a row—so it's sure to be even bigger than ever. If you're a gamer, there's no better place to be, but Gen Con's also a haven for readers and writers. The Writer's Symposium features dozens of amazing writers chatting about their books and their craft.
Either way, I hope you can join us for Gen Con's biggest anniversary yet!
My schedule for it is already filling up. It's not all been announced yet, but here's what's on the slate so far:
Wednesday, August 16
The Diana Jones Award party. (This is a private affair I host every year for industry professionals. If you're one and don't know about it, ping me for details.)
Thursday, August 17
Friday, August 18
Saturday, August 19
Sunday, August 20
Playing games with my kids.
Heading home!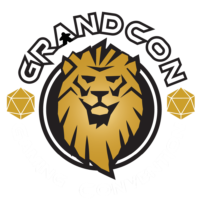 Grand Rapids, MI. September 15–17, 2017
I was a guest at this show a few years back, and I had a wonderful time. It's taken me a while, but I'm returning this year for more fun. I hope to be running a few demos of Brave New Worlds and sitting on a number of panels with the rest of the guests.
They're also raffling off several signed copies of my Rogue One junior novel for those who buy badges to the show, so get in on that action if you can.

Madison, WI. November 2–5, 2017. 
Wisconsin has a wealth of excellent gaming conventions, probably due to the fact that roleplaying games were born here. That and the fact it's so cold here during the winter that you'll take any good excuse to get together with friends and have fun.
I'll be a guest once again at this fantastic show, held at the Alliant Energy Exhibition Center in Madison. My kids and I had a wonderful time here last year, and I'm sure you will too if you join us.