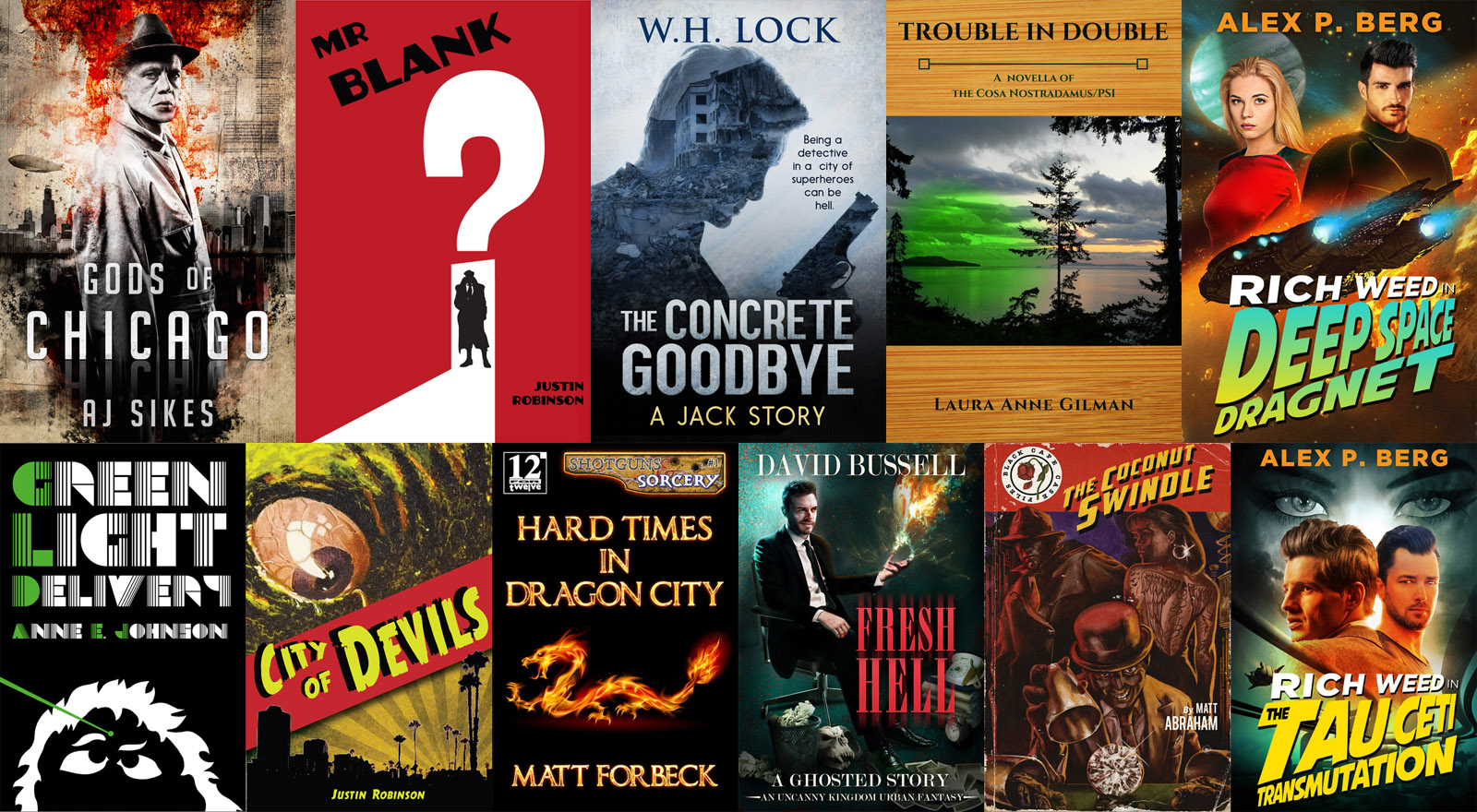 I hope you all had a wonderful Thanksgiving. I spent mine up in the Northwoods of Wisconsin, hanging out with my mother, my sisters, and their families. We played lots of games (Codenames, Bears vs. Babies, and also D&D with the younger kids), hung out in a wood-fired sauna and wood-fired hot tub, ate way too much turkey, and watched the University of Wisconsin football team complete their first undefeated season ever.
While I was there, the folks at StoryBundle launched the Neo-Noir Bundle, which includes ten amazing novels packed with noirish flavors, including my own Hard Times in Dragon City. Indie editor and publisher Kate Sullivan (founder of the acclaimed small indie press Candlemark & Gleam) curated this boundary busting, pay-what-you-like bargain.
The initial titles in the bundle (minimum $5 to purchase) are:
The Concrete Goodbye by W.H. Lock
Trouble in Double by Laura Anne Gilman
Mr Blank by Justin Robinson
Gods of Chicago by AJ Sikes
If you pay at least the bonus price of just $15, you get all four of the regular titles, plus six more!
Hard Times in Dragon City by Matt Forbeck
The Coconut Swindle by Matt Abraham
Fresh Hell by David Bussell
Green Light Delivery by Anne E. Johnson
City of Devils by Justin Robinson
Deep Space Dragonet by Alex P. Berg
This bundle is available only for a limited time via http://www.storybundle.com. It allows easy reading on computers, smartphones, and tablets as well as Kindle and other ereaders via file transfer, email, and other methods. You get multiple DRM-free formats (.epub and .mobi) for all books. Bundle buyers also have the chance to donate a portion of their proceeds to Mighty Writers and Girls Write Now.
So, shake off those post-tryptophan blues and hustle over to the Neo-Noir StoryBundle page so you can pick yourself up some great reads for a few fins. You won't regret it.