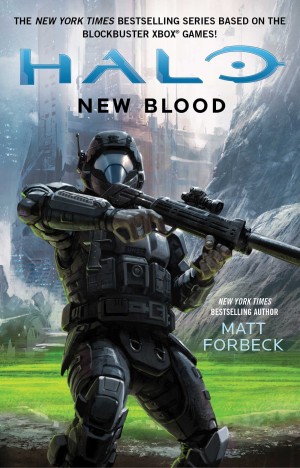 It's finally here! Today, Halo: New Blood finally hits actual, physical shelves in a snazzy print edition.
The book originally came out about a year ago, but only in ebook and audiobook formats. It's gotten rave reviews, but the biggest complaint some readers had about it was that they couldn't hold a copy in their eager hands.
The wait for that is finally over. If you're one of those stalwart souls who refused to grab an ebook or audiobook — or even if you just want to finally cradle a copy in your fingers — go hit up your favorite bookseller and grab one for you.
As a special bonus, I wrote a short coda to the original story — an additional five-page chapter that helps solidify the bridge between the book and Halo 5. Writing it brought me right back to when I first finished the book and reminded me just how much fun I had with it.
Don't skip to the end, though, just because of that extra special bit. Read the whole thing in order to make sure it hits you in just the right way.
Oh, and thanks so much for being so patient! I hope you enjoy it!