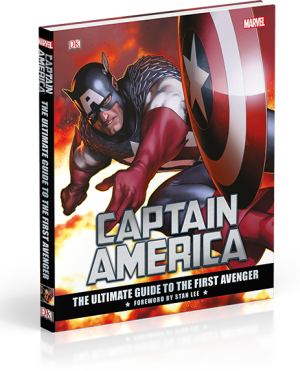 If you are a US-based reviewer who would like to check out a copy of Marvel's Captain America: The Ultimate Guide to the First Avenger, which I wrote with Dan Wallace, drop me an email at [email protected]. I'll put you on a list and see if the fine folks at DK Publishing can hook you up.
Include your mailing address, email address, and the venue for your reviews, along with a home page URL and a phone number. Move fast, since the book comes out on April 5, and they need time to gather them all up and ship them out.
Spread the word to anyone you think might be interested too, please. Thanks!
If you're not a reviewer, you can pick up your own copy on April 5. DK is actually sending me on a short tour to promote the book through Milwaukee, Chicago, and Minneapolis for Free Comic Book Day and Children's Book Week. When I have more details to share, I'll be sure to let you know.