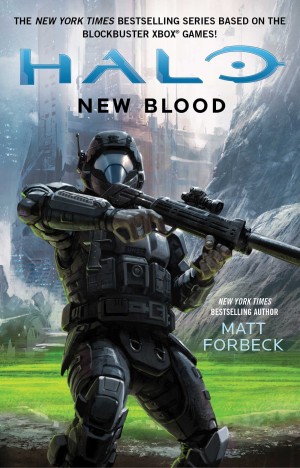 As I mentioned last week, the ebook edition of my Halo novel New Blood is on sale in the US for the Kindle for only $1.99, through the end of January. It turns out that the sale's been extended to just about every other ebook vendor. For example: 

If you enjoy audiobooks, you can also get the audiobook edition from Audible, bundled with the ebook, for only $5.98. Just add the audio narration to the Kindle version, and you're all set.
The sale is slated to end on January 31, so go grab the ebook in your favorite format fast. If you prefer a hard copy, don't forget that the paperback edition is slated to arrive on March 15.