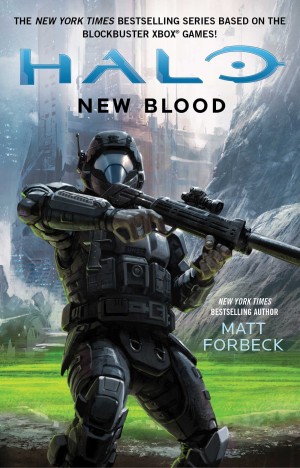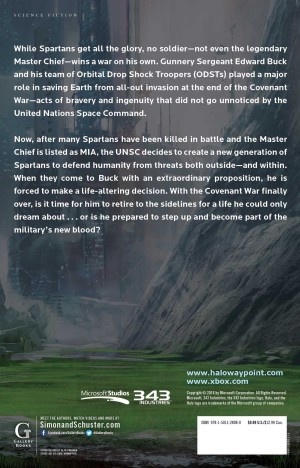 My Halo novel New Blood came out last March as an ebook original, the first such one in the new line from Simon and Schuster. It features the story of Gunnery Sergeant Edward Buck, star of Halo 3: ODST and also one of the new team of Spartans in Halo 5. 
It did well enough as an ebook that Simon and Schuster decided to release a print edition, which should hit shelves on March 15. To celebrate that, the US Kindle version of the ebook is on sale this month for only $1.99.
Simon & Schuster fiddled with the front cover a bit, and because this is a print book they had to come up with a back cover as well, both of which you can see here.
It's a hell of a thrill to see "New York Times Bestselling Author" next to my name on a cover, due to the success of The Marvel Encyclopedia. Hopefully this book will make it to the list as well. Preorder it now, and look for it on March 15!