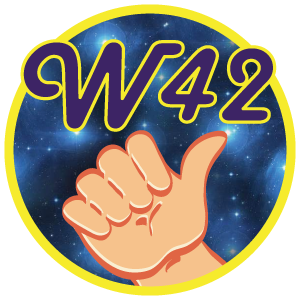 This Saturday, November 14, I'll be at Windycon 42 in Lombard, Illinois, way out on in Chicago's west suburbs. While the convention goes on all weekend, I'm just popping in for a couple panels and a reading before heading home again that evening, so come out and join me!
10 AM: Humor in Gaming: From Bunnies & Burrows to Just Desserts, gaming has incorporated the often twisted sense of humor of its creators. Whether an RPG, card, or Boardgame, how do you create a humorous game when humor is so subjective? With Bill Fawcett, Kristen Looney, James Lowder, and Deirdre Murphy. [We may not know the answer, but we'll make plenty of jokes about it!]
12 PM: I Love My Agent/Editor: Agents and editors often get bad press and, in fact, many readers and fans don't really understand their roles. This is the chance for our authors to explain what they do. With Natalie Silk, Kelly Swails, and Gene Wolfe. [Following my own advice which says, "If you can sit on a panel with Gene Wolfe, do it. Then lean back and enjoy."]
5:30 PM: Reading: Where I either read things I made up already or make up things that sound like you should read them. Whatever works for you.