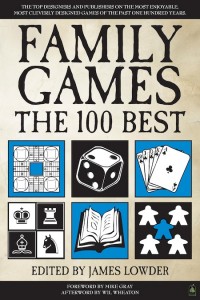 The nominations for the Origins Awards — which honor the best in tabletop gaming every year — were just released. The list shows a strong slate of products, and I'm happy to say I've played/read a number of them. Congratulations to all my friends who picked up nods!
Two projects I chipped in on picked up nominations: Family Games: The 100 Best, edited by Jim Lowder, and Shadowrun: Spells and Chrome, edited by John Helfer. For Family Games: The 100 Best, I wrote an essay extolling the Pokémon CCG, and for Spells and Chrome I wrote a sharp little short story about the weaponization of cursed magic items entitled "No Such Luck."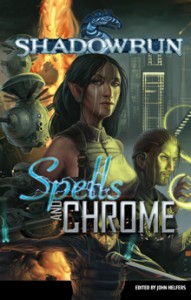 Of course, they're both in the same category — Best Game-Related Publication — and up against some stiff competition from Hamlet's Hit Points by Robin Laws; No Quarter Magazine edited by Matt Wilson, Aeryn Redel, and Privateer Press; and World at War: Revelation by Mark H. Walker. I'd feel no shame in losing out to any of them. In the meantime, I'll happily add these two to my total for Origins Award nominations, which now stands at, um, 26, I think.